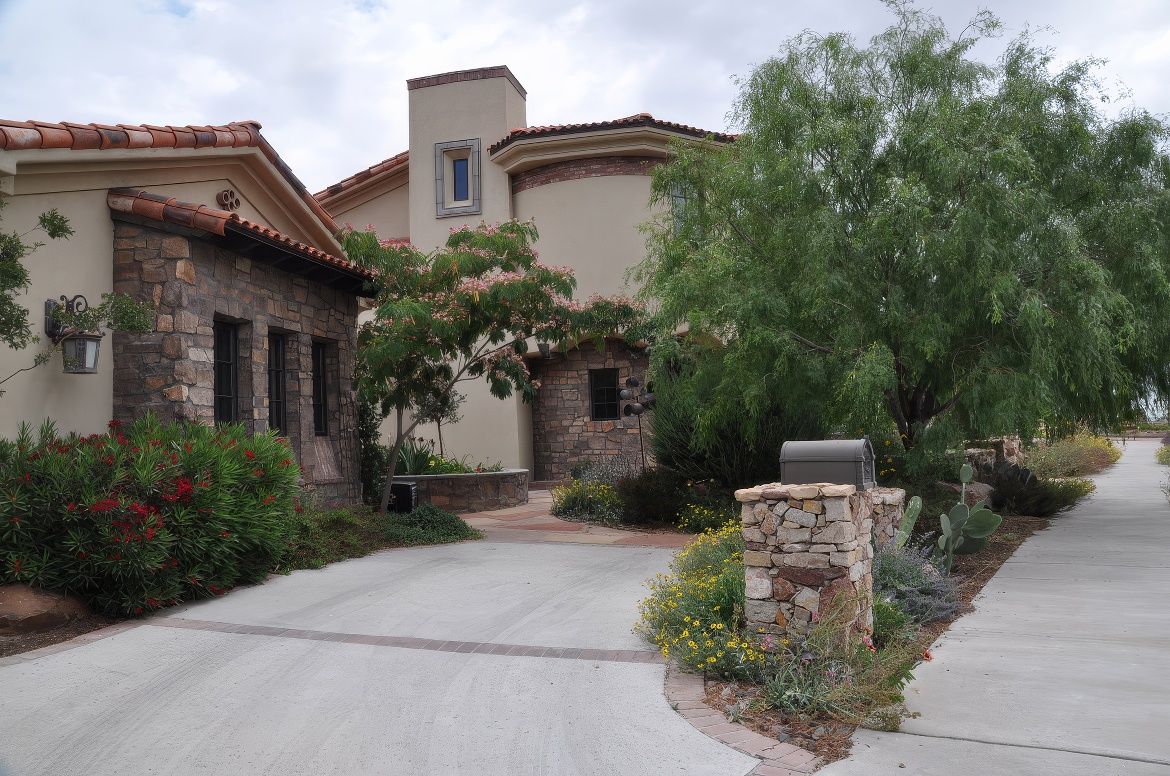 | | | |
| --- | --- | --- |
| Designer: Sallie Homan | Ridge Road Garden 1 | Photographer: GardenSoft |
Soils and Compost:
Incorporate compost 6" into your soil to retain water, reduce compaction, feed earthworms, and provide valuable nutrients to your plants.
Water Saving Tip:
Apply a layer of mulch around plants to reduce moisture loss.

Choose organic mulches, such as shredded bark, compost or aged sawdust.
Integrated Pest Management:
Drip and other smart irrigation delivers water directly to roots, allowing no excess water for weeds.